E-Riders Championships Sponsored by WoW Saddles
Winter & Summer Championships
Every year we hold a Winter & Summer Championships for you to work towards!
Summer Championships - June
Qualify between Jan-May
Winter Championships - December
Qualify between Jul-Nov
Take part in our qualifying classes (see below) during the qualifying periods and gain 3 scores at the same level of 63% to be invited to the Championships! You can only compete in one level in the Championships.
We will run Championships for the following sections-
Intro Juniors
Intro Restricted
Intro Open
Prelim Juniors
Prelim Restricted
Prelim Open
Novice Restricted
Novice Open
Elementary Restricted
Elementary Open
Medium/Ad Med Open
If the average of your top 3 qualifying scores are over 68% you will be in the Open section for the Championships.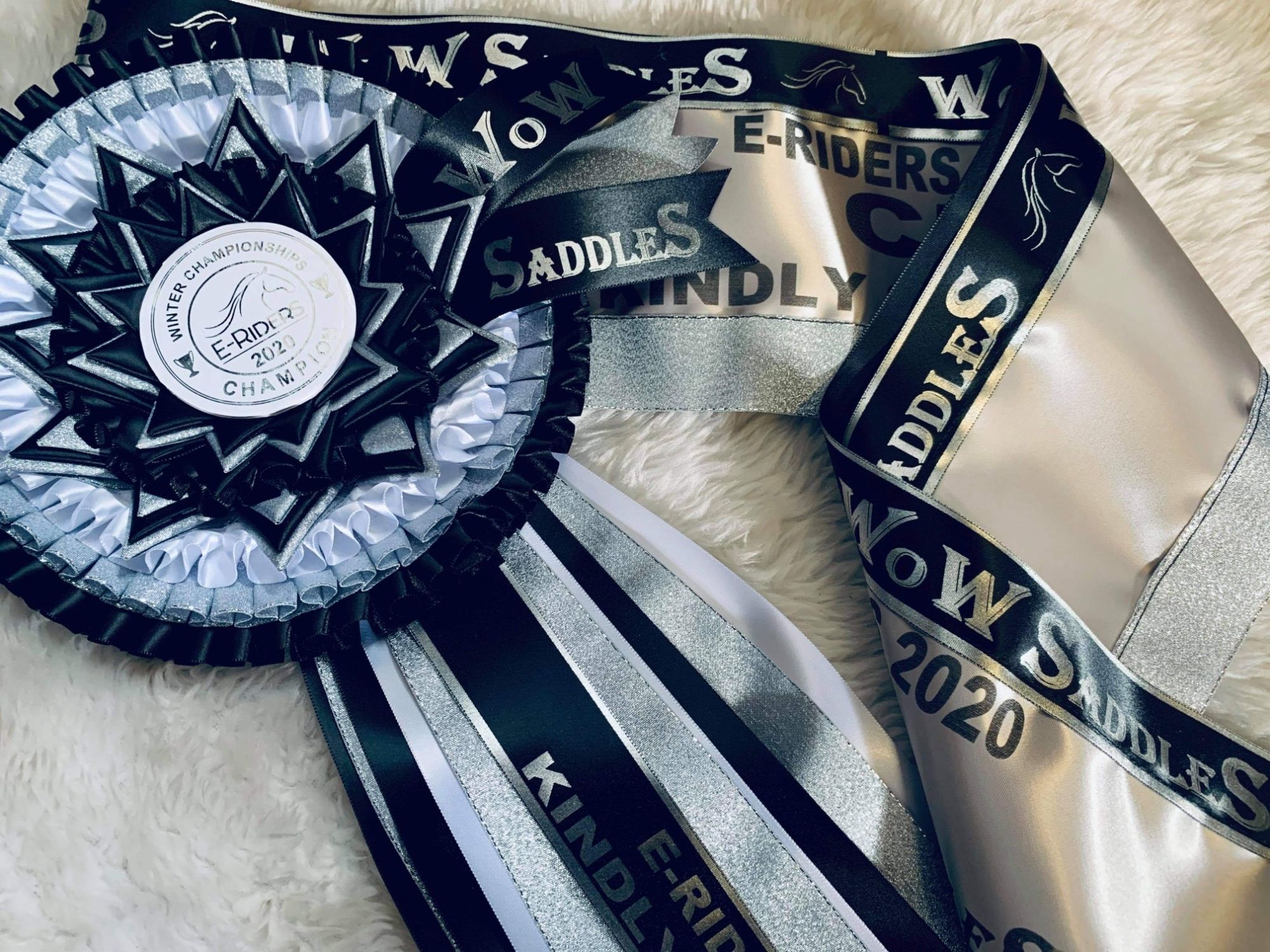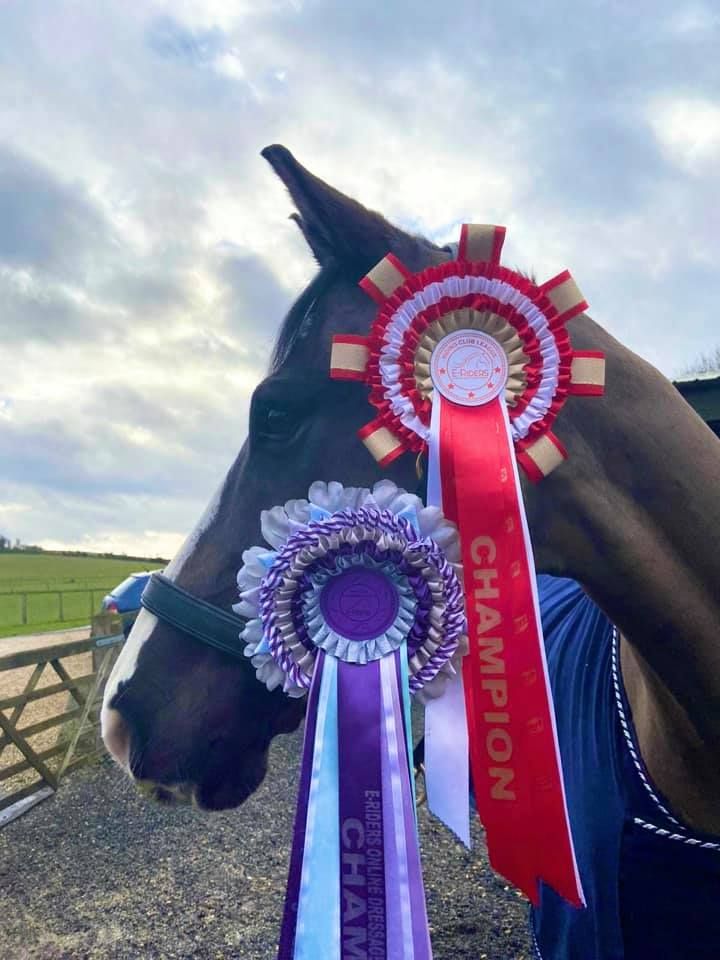 There will be 2 tests that you will need to record and submit (2 separate videos) - each will be judged by a different BD listed judge and then the average % score of both tests will be your Championship score.
Everyone who competes in the Championship classes will receive a stable plaque to proudly attach to their ponies stables!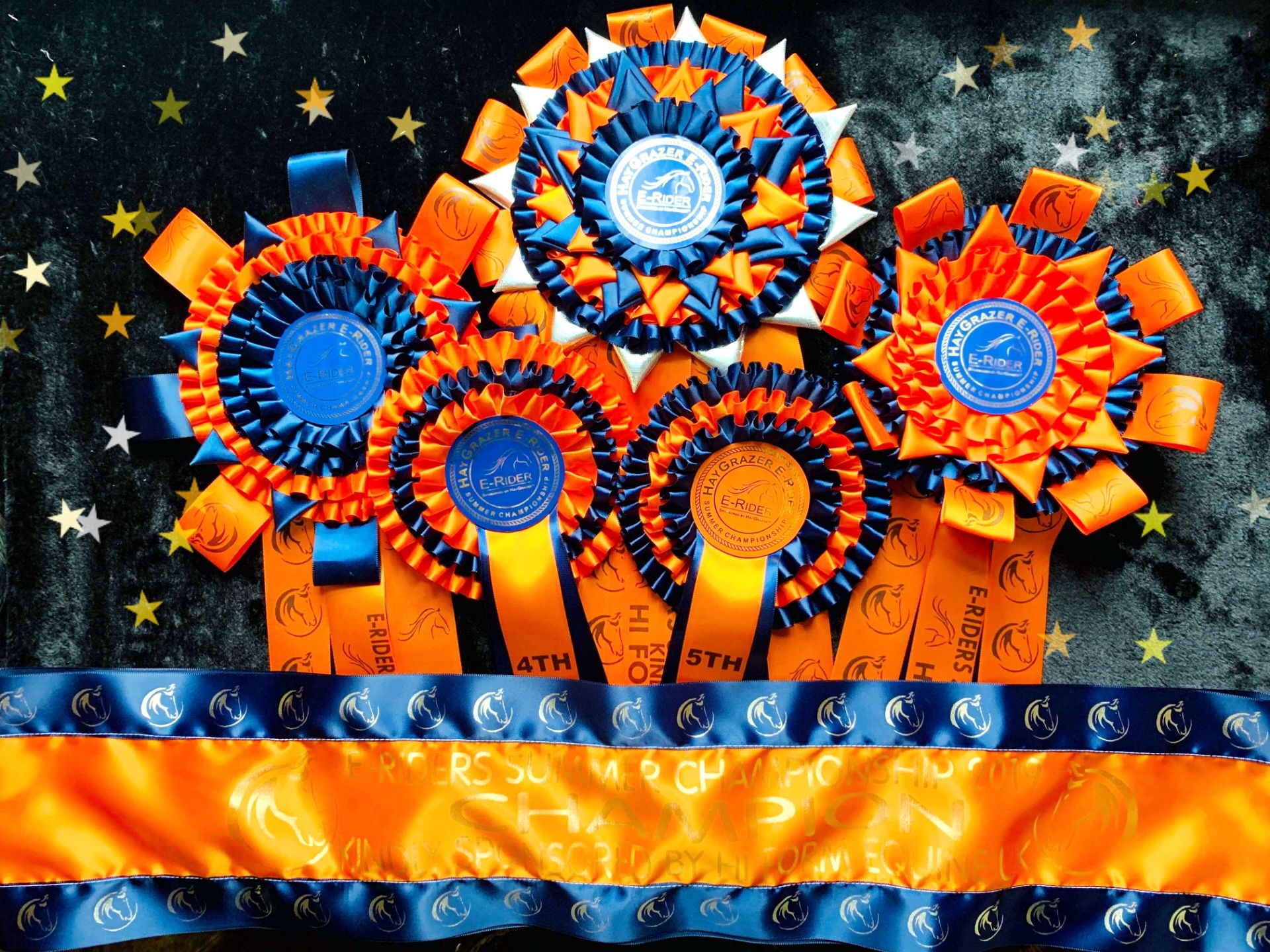 David Kempsell (who is also a fully qualified SMS saddle fitter) combined his product design training with his passion for horse welfare and performance to revolutionise the way saddles are constructed. The result is the totally modular WOW™ saddle, made at our own facilities in rural Kent.
The unique modular construction means the fitter can select the tree, headplate and panels the horse requires for comfort and freedom to move; then add the seat and flaps to suit you and your discipline. All the components are interchangeable, so the saddle is supremely adjustable to match your horse's changing shape as he develops or changes shape through the seasons.
At the core of the saddle is the patented Y-shaped tree. Its lateral flexion allows complete freedom of the horse's shoulder. Add to this a choice of 21 headplates in the biggest range of angles and profiles on the market; 16 panel options in each of four tree sizes; Flair air flocking; and a wide choice of seat and flaps, and the options become almost infinite, allowing a perfect result for horse, rider and discipline.
Ensuring that perfect fit is a worldwide team of experienced Wow Saddle retailers, trained by David to provide an excellent service wherever you are. The icing on the cake is the choice of bespoke finishes. Patent, coloured and embossed leathers, coloured and patterned stitching, and decorative crystal options are available to make your Wow saddle truly one of a kind.
Our saddles are used across the world, from Grand Prix dressage arenas to trekking through forests and mountains, from world-class eventing to local competitions – everywhere riders value comfort and performance for themselves and their horse.