Summer Championships 2020 Sponsored by Nedz
Winter & Summer Championships
Every year we hold a Winter & Summer Championships for you to work towards!
Summer Championships - June
Qualify between Jan-May

Winter Championships - December
Qualify between Jul-Nov
Take part in our qualifying classes during the qualifying periods above and gain 3 scores at the same level of 63% to be invited to the Championships! You can only compete in one level in the Championships.
UPDATE FOR SUMMER CHAMPIONSHIPS 2020 - QUALIFYING PERIOD EXTENDED TO INCLUDE JUNE & JULY
SUMMER CHAMPIONSHIPS WILL BE IN AUGUST 2020
We will run Championships for the following sections-
Intro Juniors
Intro Restricted
Intro Open
Prelim Juniors
Prelim Restricted
Prelim Open
Novice Restricted
Novice Open
Elementary Open
Medium/Ad Med Open
E-Riders will decide if you are in the Restricted or Open section for the Championships based on previous scores.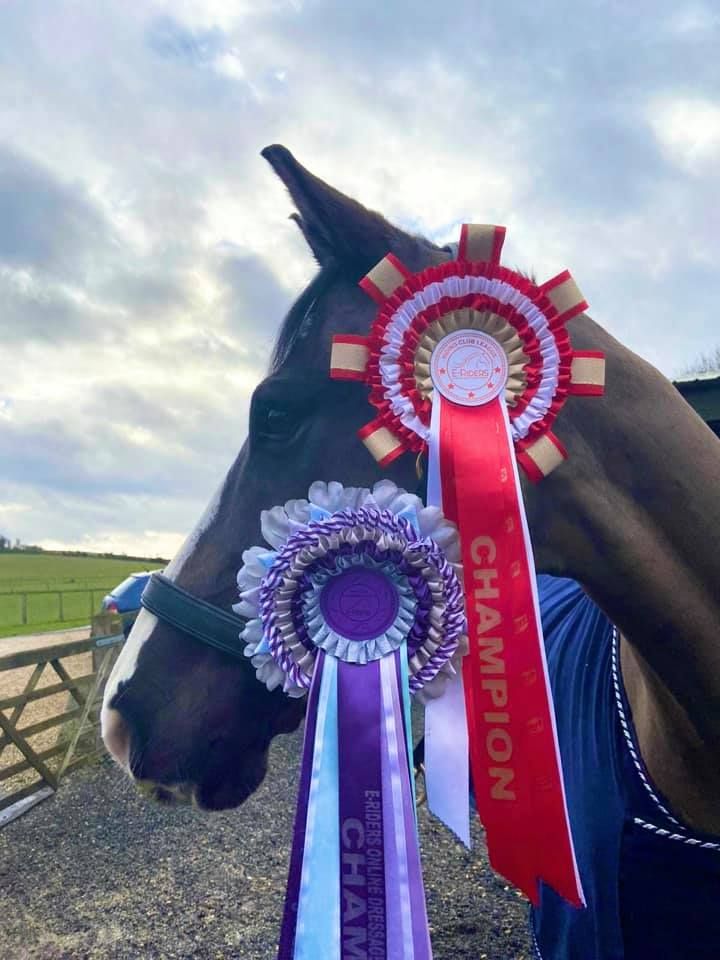 There will be 2 tests that you will need to record and submit (2 separate videos) - each will be judged by a different BD listed judge and then the average % score of both tests will be your Championship score.
Everyone who competes in the Championship classes will receive a stable plaque to proudly attach to their ponies stables!