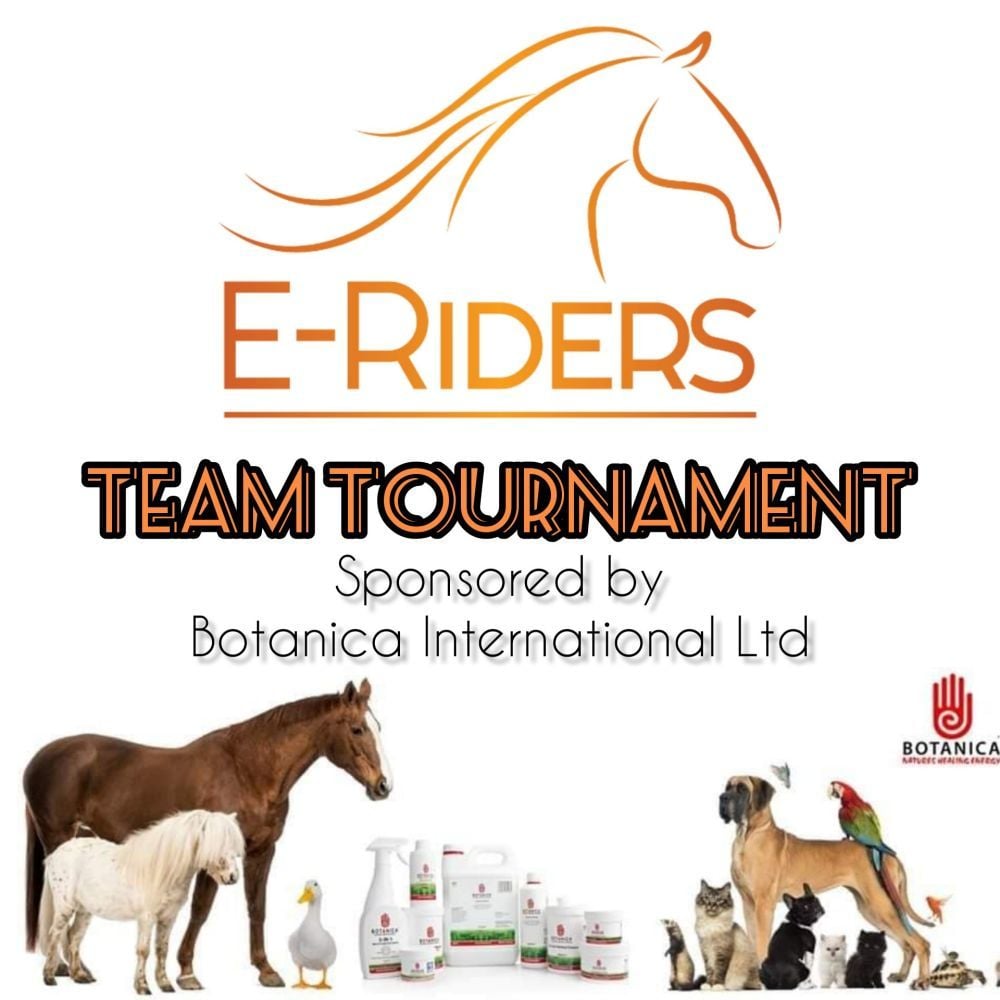 E-Riders Online Team Tournament
Grab your Team mates and register for the largest Team Tournament competition!
Running from January 2020 - Jun 2020, simply register your Team and then enter our monthly classes as individuals!
When you register we will send you badges for each of your Team Members to iron onto your clothes/numnahs with your Team Name on!! Please allow 2-3 weeks for badges to arrive
How it Works
You can register between 3 and 6 members in your Team
Team Members can compete at ANY level (in accordance with our class restrictions)
There is no mimimum amount of riders required to compete each month
Any BD ruled classes will count (excludes Fun Classes & Music Classes)

The top 3 scores from your Team each month will be added to your Team Score (3 different riders)
The Tournament will run for 6 months
You only need to register once within the 6 months and you can sign up to start taking part at any point


Points will be awarded as follows;
60.00 - 61.99% 1 point
62.00 - 63.99% 2 points
64.00 - 65.99% 3 points
66.00 - 67.99% 4 points
68.00 - 69.99% 5 points
70.00 - 71.99% 6 points
72.00% and above 7 points
There will be 2 tests that you will need to record and submit (2 seperate videos) - each will be judged by a different BD listed judge and then the average % score of both tests will be your Championship score.
Everyone who competes in the Championship classes will receive a stable plaque to proudly attach to their ponies stables!